The London Foot and Ankle Centre is renowned for the treatment of sports injuries. Our experience includes work with Premiership footballers, major rugby clubs and many other sportspeople competing at an elite level.
We are equally proud of the treatment we provide for amateur sportspeople, who benefit from the same level of expertise and quality. Our focus is upon achieving optimal mobility, pain free and ensuring you can return to your sports activity as soon as possible without compromising your recovery.
LFAC consultant surgeon Mr Anthony Perera discusses the rising foot and ankle injury toll in rugby and ways injuries can be prevented.
Our injury guide may be useful for you if you have suffered an injury, are not sure whether the diagnosis is correct, or you do not seem to be recovering as quickly as you expected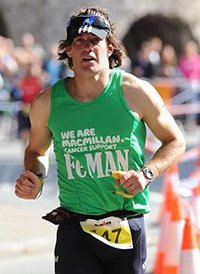 Retired professional footballer Chris Giles describes how his ankle injury was finally diagnosed at LFAC after years of being missed.
Former England manager Graham Taylor explains why he came to LFAC for treatment and overcoming a serious foot injury.
Know the sport, spot the injury shows how different types of sports activities pose different types of risk and particularly considers the injuries that are commonly missed
A common sports injury, the ruptured Achilles, is not necessarily a sudden 'snap' and even doctors can fail to spot it. LFAC patient Nic Madge explains.
Liam Horner describes the devastating heel pain which stopped him from playing football and how specialist surgery provided the solution
Gill Carrick is running marathons at the age of 70 thanks to treatment at LFAC.