London Foot and Ankle Centre Introduction
The London Foot and Ankle Centre (LFAC) was founded in 2003 by respected surgeon Mark Davies, who wanted to improve treatment standards by creating a service concentrating wholly upon the foot and ankle.
At that time, foot and ankle surgery was in the early stages of development as a distinct specialty in the UK. Many operations were carried out by general orthopaedic consultants, who lacked focus and specialist training in foot and ankle surgery.
At the forefront of innovation
With so few specialist providers available at that time, LFAC was revolutionary and remains at the forefront of innovation in the field. There are more than 50 bones and joints in the foot alone and 80 different surgical procedures. By focusing exclusively on foot and ankle treatment, LFAC has been able to provide superior support from initial consultation to aftercare. Our focus has always been on selecting the least invasive treatment to achieve mobility and eradicate pain.
LFAC's pioneering and highly specialized approach to foot and ankle treatment has garnered worldwide acclaim, with patients from all over the world selecting the expert team at LFAC to provide optimum treatment.
This reputation is due to our expert team. Our surgeons continue to spearhead industry standards, holding major training and educational posts and playing active roles in research and audit. The original LFAC team continue to work together and have been joined by other highly regarded specialists. The team now consists of six consultants, two podiatrists and experienced administrators. Unlike other clinics, the surgeons at LFAC work as a team. This means each patient gets access to the combined expertise of 6 leading surgeons.
Today, the LFAC is an internationally renowned clinic, attracting patients from around the world and working with Premier League football clubs, UK Athletics and many more elite sports people. While other services specialist services have been established over the years, LFAC remains distinctive in terms of its longevity, scale and reputation as a leader in foot and ankle treatment.
Our specialist team at the London Foot and Ankle Centre is comprised of four consultant orthopaedic surgeons, focusing entirely upon the foot and ankle.
Each surgeon works closely with our podiatrists, who specialise in non-surgical treatments of foot and ankle problems and gait assessment.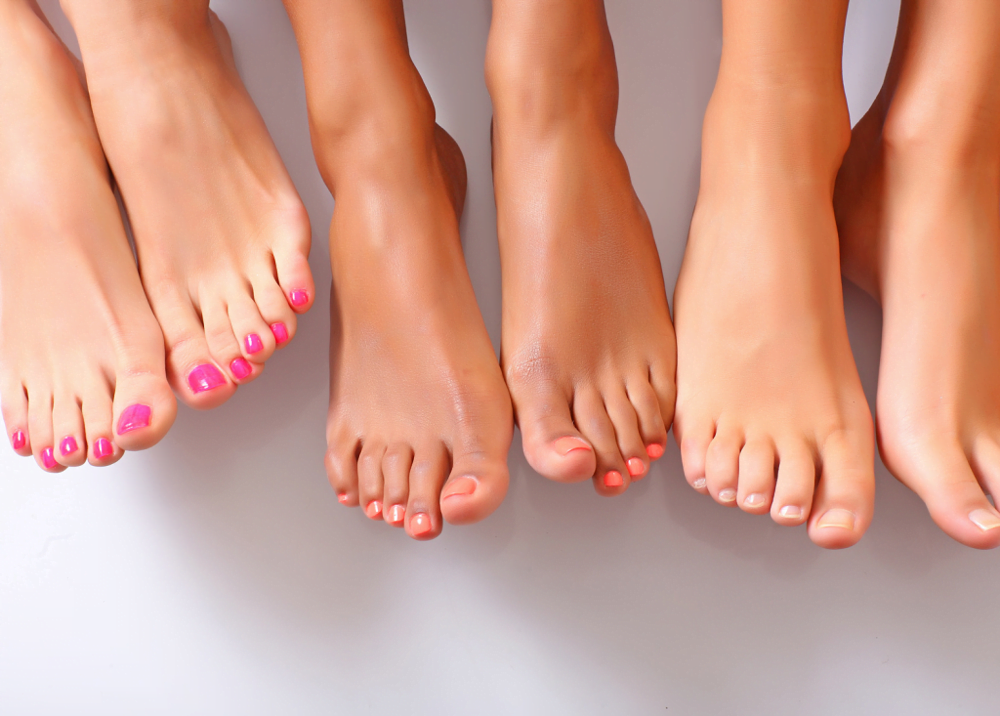 Our consultants are covered by most of the major insurance companies, but you should check with your insurer as to your level of cover so that you are aware of any shortfalls that may be incurred.
Please remember that insurance companies often offer only a certain level of cover, rather than automatically covering all costs.
First consultation: from £300.00

This includes telephone or video consultations during the COVID -19 period
Follow-up consultation: from £200.00
Any X-rays, scans, tests or investigations required are charged in addition to the consultation fee.
Please note that insurance companies usually do not cover the cost of Aircast boots, post-operative shoes, splints, braces or crutches.
Insurance for surgical procedures
The London Foot and Ankle Centre fees are billed in accordance with insurers' guidelines for all surgical procedures. As each insurance company has their own fee schedule, this may differ from the fees quoted by the London Foot and Ankle Centre, and therefore there may be a shortfall liability.
When you book an operation with us, we will let you know prior to admission our fees for the surgery, and you must check these with your insurance company to clarify how much they will help you with costs. It will be your responsibility to settle any shortfalls incurred.
If you have questions about our fees or medical insurance please contact our office on 0207 078 3800.